Arsenal midfielder Granit Xhaka has said that the Gunners' main priority remains to secure the top four in the Premier League rather than competing for silverware through the Europa League. The north London side recently picked up a hard-fought 1-0 win over Watford on the road and this has propelled them to the fourth spot above Chelsea on goal difference.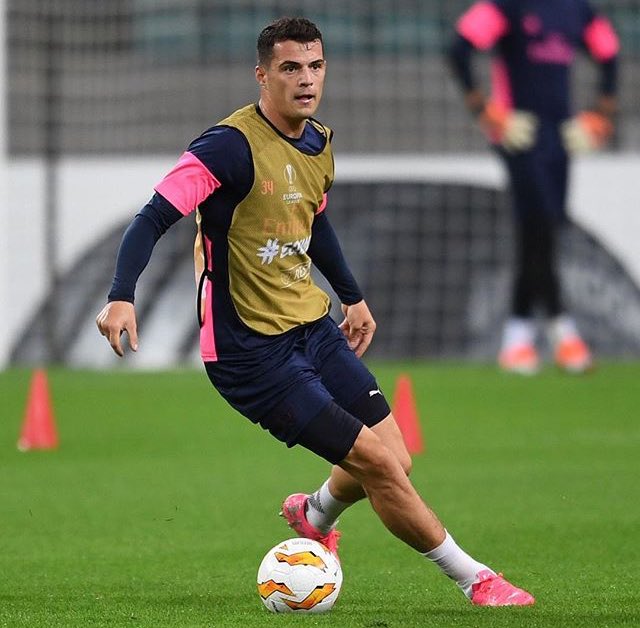 Speaking after the game, Xhaka insisted that the club are keen to remain in the top four for the rest of the season such that they can return to the Champions League next term. He added that the club do have the chance to compete for glory through the Europa League but the league remains the priority at the current point of time.
He said:"
We want to stay in the top four. We want to be back in the Champions League
. For me, the Premier League is first and after if you can go to the final and take the Europa League, of course, it is nice as well, but for us it is the Premier League first. We are now in fourth place, two points over United, one game less than Chelsea and one point behind Tottenham – and they play against
Manchester City this weekend
. This can be a big weekend for us."
Next up, Arsenal are scheduled to face Napoli in the second leg of the Europa League quarter-final where they have a healthy 2-0 advantage from the reverse fixture at the Emirates Stadium. Thereafter, they have a home Premier League game against Crystal Palace and the match offers them with the opportunity to propel to the third spot with Tottenham Hotspur facing a tough test against Manchester City on the road. Spurs are presently one point ahead of the Gunners after 33 games into the season.