Arsenal manager Arsene Wenger has insisted that Alexis Sanchez's low-key start to the season has nothing to do with his collapsed move to Manchester City earlier in the summer.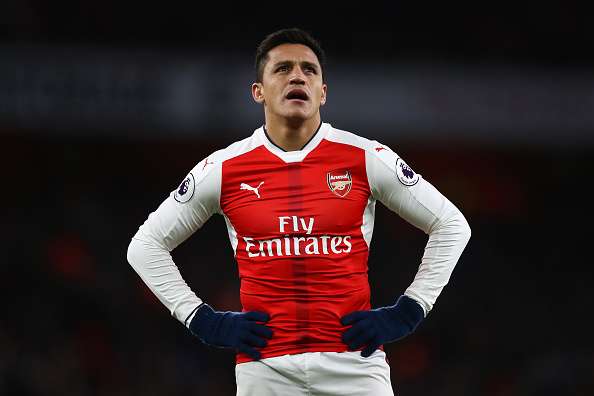 The Chile international has been used as a late substitute in recent Premier League outings, although he has looked fit enough to complete a full game in the Europa League and League Cup.
Sources have suggested that Sanchez could have a problem with his attitude which may have restricted his gametime but Wenger has rubbished those claims by insisting that his attacker needed more time to get back to his old self.
He said: "Not at all. That's going into very quick conclusions. Alexis Sanchez has been out injured and I thought he was still a bit short on Sunday physically. I played him last night to give him competition. I just try to get him back to full fitness, and for me the Europa League and League cup are important as well. I gave him a long holiday, this year he had a real rest. He came back not really fit and then he got injured. The injury plus rest time was a bit long, but last night you could see he's coming back sharp now."
Danny Welbeck has sustained a groin injury which will keep him out for a month at least, and this could enable Sanchez get back into the game. The Gunners fans are yet to see the combination of Alexandre Lacazette, Mesut Ozil and Sanchez in the starting line-up, and they may have to wait for a while, should Ozil not be deemed fit enough for the West Brom game.
Meanwhile, Calum Chambers is another casualty after he sustained an injury in last night's 1-0 win over Doncaster Rovers in the League Cup. The England international was substituted prior to the half-time break after he aggravated a hip problem which he was nursing over the summer.